If you want to visit Lyon in 2 days, consider it a very good timing! A first day to visit its historic centre. A second day to discover more modern districts and more unusual places! Thus, with 2 days in Lyon, you will enjoy historical and cultural Lyon, relaxation and gastronomic Lyon!
How to visit Lyon in 2 days?
Visiting Lyon on foot is easy to do in a weekend or in 2 days, but in order to get around and not miss the most interesting sites, it is better to be organized and to follow good itineraries…
For your first day, you just have to take my first tour which allows you to go around the historical center of Lyon to. Everything is done on foot, at your own pace and with some very appreciable gourmet breaks… You will find the details of this tour with the map and the itinerary in my article: Lyon in 1 day.
For the lucky ones who have a whole weekend or 2 days to visit Lyon, it will be necessary to complete this first tour on DAY 2 that I will detail below.
Lyon in 2 days – City tour of DAY 1
As a reminder, here is the program I had adopted for the first day of my weekend in Lyon:
Click on "Plus d'options" on the map to follow the GPS
Lyon in 2 days – The must-sees of DAY 2
Lyon is one of the largest cities in France, and therefore difficult to visit in only 2 days . So as usual, I have selected all the must-see sites in Lyon that were missing from my first itinerary and grouped them together to make this second itinerary:
Place Bellecour
Lyon Opera
House of Canuts
Croix Rousse district
Museum of Contemporary Art
Parc de la Tête d'Or
Botanical Garden
Mural fresco Thank You Monsieur Paul
Halles Paul Bocuse
The Part Dieu
Restaurant L'auberge du pont de Collonges
2 days in Lyon – Map of my walking tour of DAY 2
Click on "Plus d'options" on the map to follow the GPS
Itinerary Lyon in 2 days – My walking tour of day 2
My itinerary for the 2nd day visit starts from Place Bellecour.
From this place, you will have 2 possibilities to go to the Croix Rousse district which is a lively area with pretty little squares, cafes, hidden staircases, traboules, artists' studios…
Take the Bellecourt metro to go 3 stations further and exit at Croix Rousse station ;
Or if you like to walk, it takes 40 minutes to get to the Croix Rousse district on foot.
In this case, you can take the Quai du Dr Gailleton then follow the Quai Jules Courmont and the Quai André Lassagne. When you arrive at Place de l'Opéra, turn left towards Place Croix-Paquet and then follow the Montée Saint Sébastien. Don't miss to admire the magnificent façade of the National Opera of Lyon.
Continuing on the rue de Belfort, you will arrive at the Maison des Canuts.
The Canuts were the workers in the silk weaving industry. It is in the Maison des Canuts that you can discover this cultural and historical heritage of the city of Lyon. Then, you will be able to stroll along the streets and discover the Croix Rousse district.
To continue my tour on foot, I will have to take Josephine Soulary Street to the Winston Churchill Bridge. After crossing it, straight ahead you will reach the Parc de la Tête d'Or by the Avenue de Grande Bretagne. Following the Rhone River along the Parc de la Tête d'Or, my tour then takes you to the Museum of Contemporary Art located on the edge of the Park which you can visit if you have enough time.
Then you can continue in the park and visit the Zoo or simply admire the beautiful tropical greenhouses and rose gardens of the Botanical Garden. Take the Allée des Serres and leave the Park by Boulevard Anatole France.
Following Boulevard des Brotteaux and then Rue Juliette Récamier, you will then turn onto Rue Masséna which will lead you to Cours Lafayette. There, I suggest you discover the mural fresco "Thank You Monsieur Paul". It is on a wall in the Cours Lafayette, opposite the Halles de Lyon.  This work was created to honour the French starred chef, probably the most famous in the world: Paul Bocuse. Moreover, our itinerary then leads us to the Halles which bears his name.
Lyon's gastronomic capital, an international reference for gourmets and great French chefs, has become a major tourist attraction in Lyon.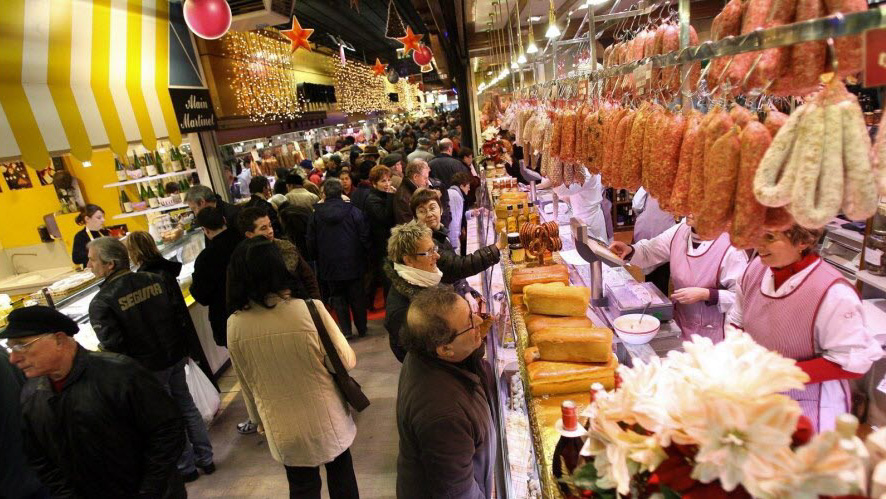 If you still have some time and courage left, you will find below some ideas to end your weekend in Lyon by doing some shopping…
Holidays in Lyon – Where to go shopping?
The luxury address for shopping in Lyon is what is called the Carré d'Or lyonnais in the Presqu'Île district just where the hotel I recommend is located (see below).
The whole area between Place Bellecour, Cordeliers and Jacobins is full of shops from the most popular (Zara, HetM…) to the most snobbish (Hermès, Vuitton…).
Or if you want to discover one of the largest shopping centres in Europe, head for the Lyon-Part-Dieu shopping centre.
Holidays in Lyon – Restaurant
For an unforgettable dinner, you can't go to Lyon without going to Collonges to experience the Restaurant L'AUBERGE DU PONT DE COLLONGES! This is the mythical restaurant that Paul Bocuse loved so much and made prosper throughout his life. However, you will have to book well in advance because even if it has just lost 1 star in the Michelin guide, it is full every day (Tèl: 04 72 42 90 90).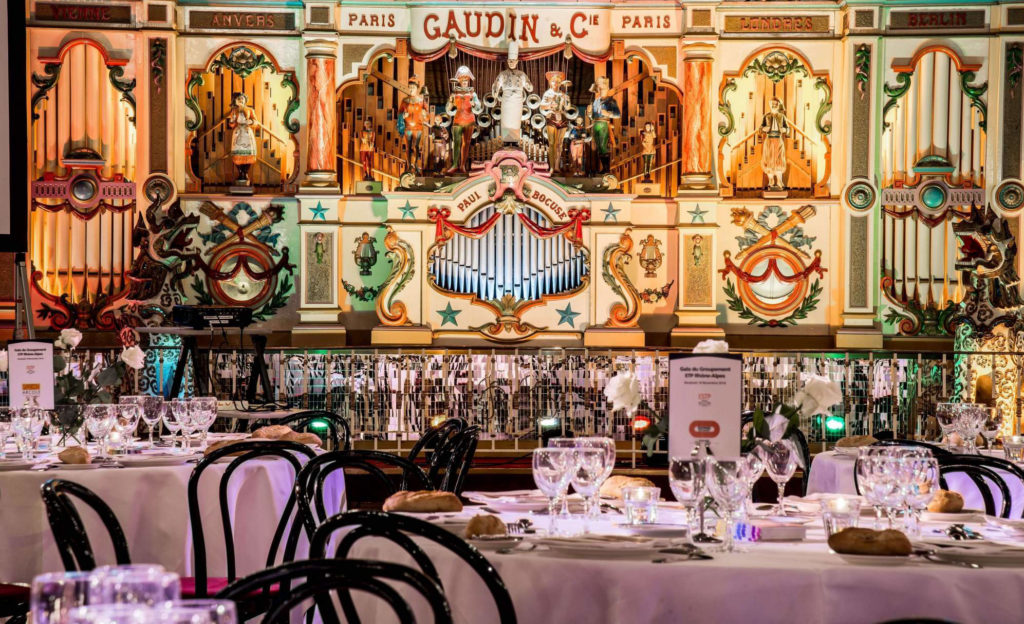 ---
Holidays in Lyon – Good hotel
The hotel la Résidence is not a first price hotel but with its excellent value for money (85 € per night), it is really a good hotel plan for holidays in Lyon.
Indeed, it is a very well located hotel geographically in the center of Lyon which makes it possible not to lose time in transport (my circuit is done on foot from this hotel). It is located in a pedestrian street of the peninsula of Lyon, 3 minutes walk from Place Bellecour, 450 meters from the old town and 5 minutes walk from the shopping center Grand Hotel-Dieu.
And if you are lucky enough to have another day, I recommend you to visit Annecy less than 2 hours from Lyon :